fmEditCategory
fmCategoryCopyMethod
fmCategoryPasteMethod

To perform basic operations you can use Category Tool Bar:

- Сhange the category position you can easy with the up-and-down buttons:
- 

 - Move category to the next Parent Category.
- 

 - Remove selected category(ies) from the category tree.
- 

 - Display the selected category as the root of a tree of categories.
- Set category as active or not active you can easy with the help of the corresponding buttons:
- 

 - Paste the copied categories. You should choose the appropriate variant from the form below: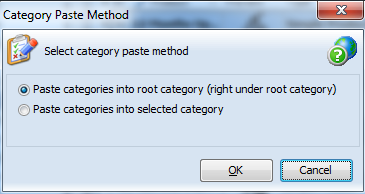 - Assign Category Image
. You can assign image to the selected category by indicating image name in edit category form or by dropping image name on category image zone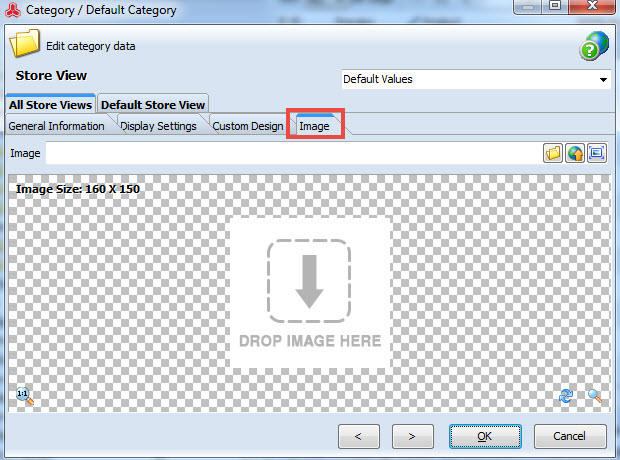 _________________________________________________________________________________________
The following video tutorial shows 
clearly
how to assign
the image
to the certain category of Store Manager: